How To Get Rid Of American Cockroaches In My Boston Home
November 9, 2021
If you've ever imagined what a cockroach looks like, you probably came up with an image of the American cockroach. These large roaches are the biggest in Boston, Massachusetts, and throughout the United States.
While not the most frequent roach invading species around, the American cockroach is still a frequent problem for homeowners. They are a reddish-brown color and look almost greasy. Their wings lay flat on their backs, and they can reach up to three inches long when fully grown.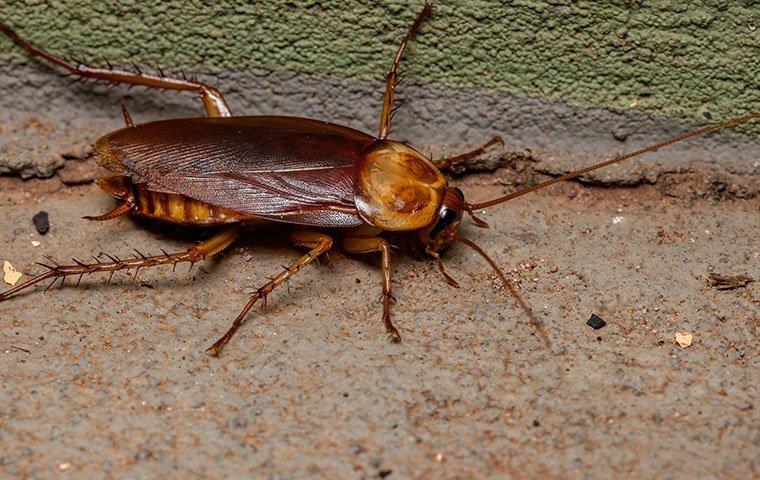 As with most cockroaches, American cockroach infestations are a big problem as they are both dangerous and invasive. So, to help you identify these infestations early on, there are a few signs to look out for:
A musty odor
Finding discarded exoskeletons and dead bugs
Noticing egg casings that have been left behind
Discovering brownish smear marks around walls, appliances, and baseboards
If you notice any of these signs it is important to act quickly before the infestation has time to multiply.
What Dangers Do American Cockroaches Bring With Them?
Of all the pests in Boston, cockroaches are one that most people dread dealing with and associate with filth. But, despite their reputation for being unsanitary, cockroaches are even more dangerous than a lot of people realize. They often spend time around sewage, garbage, and even dead animals. They pick up viruses and bacteria and bring them inside of homes.
American cockroaches are known to spread dozens of different diseases. While some aren't serious, some can be severe, including dysentery and other forms of gastroenteritis. And, since cockroaches often live in or around food and food preparation surfaces, this spread is extra concerning.
American cockroaches can also spread other particles and pathogens that cause allergic reactions and asthma attacks. These risks are potentially higher in at-risk groups or with people who have underlying conditions.
Why It's Difficult To Remove Cockroach Infestations Alone
While some homeowners try to remove cockroaches on their own, this isn't advisable. The American cockroach is resistant to many pesticides and able to hide in many out-of-sight places, so it's extremely challenging to remove the entire infestation using DIY methods. While you might get rid of some of the roaches, they will just keep coming back.
Instead, let the experts at Urbanex provide residential pest control you can rely on. We have over 25 years of combined experience, and we also offer free inspections. To get started, contact us today to learn more.
A Few Tips For Preventing American Cockroaches
If you aren't already dealing with an infestation of these dangerous pests, it's the ideal time to follow some preventive measures. While cockroaches are common, you can do some things to make your property less appealing to them, such as:
Focus on cleaning kitchen spaces often. Start by wiping down the inside of cabinets and under appliances. Then, clean floors and dishes on a regular basis. Lastly, always wipe up spills and crumbs right away.
Place lids on all garbage cans both inside and around the home. Get rid of trash, including organic debris, around the yard.
Address moisture problems by fixing leaky plumbing and use dehumidifiers in humid rooms.
Seal up cracks in the walls and foundation using foam insulation or caulk.
Repair holes in door and window screens or replace them altogether.
For more advice or assistance with cockroach prevention, don't hesitate to call the experts at Urbanex today.