Proudly Servicing Tennessee, Massachusetts, Kentucky, Florida, Texas, Alabama, Indiana, and Georgia
With 25 years of combined experience in the pest control industry, Urbanex began as a family and veteran owned business in Nashville, Tennessee, in 2015. Since our founding five years ago, we have rapidly expanded to include locations in Boston, Massachusetts, Knoxville, Tennessee, Atlanta, Georgia, Huntsville, Alabama, and Dallas, Texas. For all of your residential and commercial pest control needs, Urbanex is ready to solve your pest problems!
Why Choose Urbanex?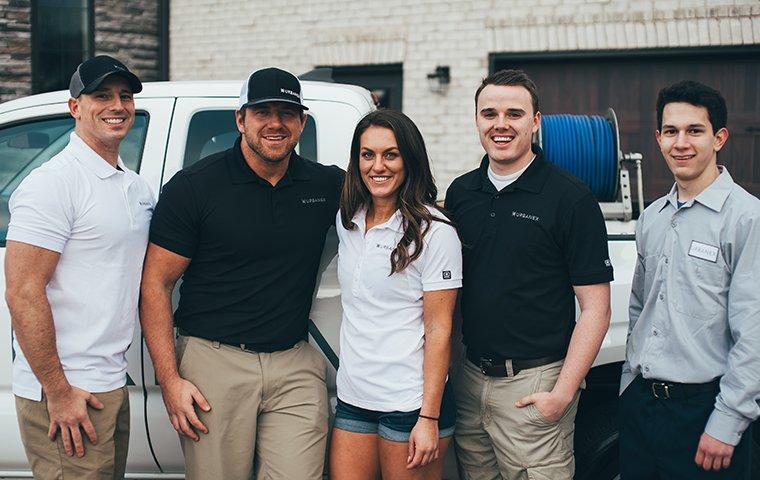 You're in good hands when you choose Urbanex for your pest control needs. Here's why:
We have over 25 years of combined experience in the pest control industry.
We provide home pest control and commercial pest control.
We provide a personalized experience for every customer.
We never cut corners and would rather spend more time to solve your pest problems than not complete a job.
We tailor our services to your specific needs.
We use products that are safe for families and pets.
We are the only company that offers a web-free guarantee.
We offer a money-back guarantee and unlimited re-services.
We provide free inspections.
We provide same-day services whenever possible.
We offer our services in six locations around the US: Nashville and Knoxville, TN, Dallas, TX, Boston, MA, Huntsville, AL, and Atlanta, GA.
We have an A+ rating from the Better Business Bureau.
We have won awards from HomeAdvisor.
We are National Pest Management Association members.
Web-Free Guarantee
At Urbanex, we are committed to working with our customers to provide you with the service you need to eliminate your pest problems entirely. We won't stop until your home or business is pest-free, and we offer the guarantee to back up that commitment. For all your pest control needs, contact Urbanex.
Request Your Free Inspection
Complete the form below to schedule your no obligation inspection.