Quality Cockroach Solutions For Alabama, Georgia, Tennessee, Massachusetts, Florida, Kentucky, Indiana & Texas
Cockroaches are one of the filthiest pests alive. If you can think of a dirty location, cockroaches have likely spent time there. Garbage bins, feces, and the carcasses of dead animals are just a few places where cockroaches like to spend their time. When they get into your Nashville home after picking up pathogens in these areas, they put your family at risk of contracting serious illnesses. If you have cockroaches in your home, get rid of them with the help of Urbanex.
Our Cockroach Control Process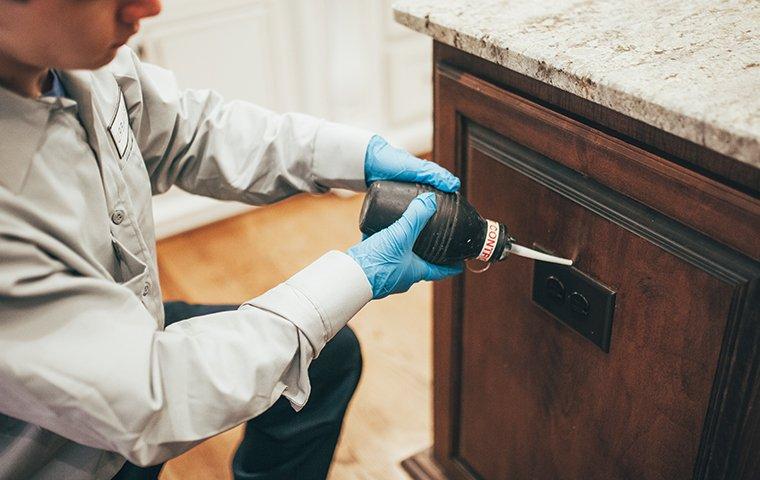 Inspection
When you contact Urbanex for cockroach control, we'll begin with a thorough inspection of your home. Although we'll make sure to inspect all areas of your house, we focus especially on the locations where cockroaches are most likely to be found. These areas include the kitchen, pantry, under sinks, and behind appliances.
Treatment
Once we have a good idea of how extensive your cockroach problem is, we'll begin treating your house. We use a combination of treatment methods to provide the most effective results for your home. These methods include gel baits, insect growth regulators, bait stations, glue boards, and non-repellents designed to eliminate cockroaches without the cockroaches being aware of their presence.
Areas of treatment include:
Cupboards

Cabinets

Baseboards

Harborage areas
We also use a HEPA vacuum to remove as many live cockroaches as possible. Although this doesn't take care of the entire cockroach problem, it will help you see faster results and an immediate reduction in the number of cockroaches you see around your house.
As the homeowner, you have the responsibility to perform pre and post treatment tasks in order for your treatments to be as effective as possible. Before a treatment, all items, including food and dishes, must be removed from the cupboards, cabinets, and pantry. After treatment, dishes must not be left out in the sink or on the counters, and all countertops must be wiped down with disinfecting wipes twice a day.
Follow-Up Service
Your cockroach control service includes monthly treatments for six months. After this time, we'll re-evaluate and determine at what frequency we need to perform re-treatments. We also offer one free re-treatment between each monthly service visit if required.
Protect Your Family From Harmful Cockroaches
If you've spotted cockroaches in your Nashville home, do not wait to take action. Cockroaches will make your family sick, and they will reproduce at rapid rates until they've overtaken your house. Instead, contact Urbanex at the first sign of a cockroach infestation. We take a thorough, steady approach to cockroach control that eliminates your active infestation and works to keep cockroaches away in the future. Contact us to schedule a service visit today.
Request Your Free Inspection
Complete the form below to schedule your no obligation inspection.