Dependable Pest Control In Loudon, TN
There is a lot to love about life in Loudon, but one of the common issues that residents and businesses of Loudon face is pests. Fortunately, there is an easy solution to all your pest problems. All you need to do is call us at Urbanex.
At Urbanex, we have over 25 years of experience working in the pest control industry. We're experts in providing high-quality pest control in Loudon and offer dependable service and fair prices. Here are a few of the reasons to let us handle your pest control issues:
We customize our plans for your individual needs.
We take the time to solve your problem, never rushing to the next job.
We offer free inspections.
We use products that are safe for pets and children.
We offer a money-back guarantee and unlimited re-treatments when necessary.
We are also A+ rated by the BBB, highly awarded on HomeAdvisor, and are National Pest Management Association members. Call us today to see what we can do for you.
Residential Pest Control In Loudon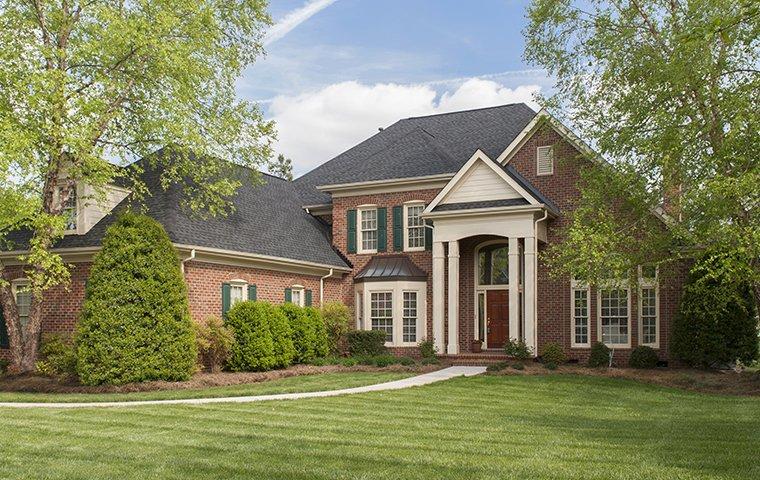 Have you ever come home after a long day ready to relax, only to find that ants have invaded your kitchen or roaches are running around your garage? If so, you understand one of the issues pests can cause in your home.
Having pests in your home can be dangerous, destructive, and make it impossible to enjoy your living space. At Urbanex, we offer Loudon home pest control plans that are individually tailored to your needs to keep your home pest-free. Our first treatment includes a complete repellant treatment to drive out any active pest infestations and de-webbing for your home and garage. We also apply a 20-foot wide border of granular treatment in your yard and spray a 3x3 barrier around the base of your home.
After a month, we'll return to re-apply the protective barrier in your home, making sure pests stay out permanently. We'll also schedule routine quarterly follow-ups so you and your family can enjoy a pest-free life in Loudon all year round.
Commercial Pest Control In Loudon
Pests can be a major problem for business owners in Loudon. To begin, a pest infestation can ruin the reputation of your business and drive customers away. In this age of social media and online reviews, the last thing you want out on the web is pictures of pests in your business. Not only that, but pests can also be dangerous, putting your employees' and customers' safety at risk.
To protect your business from all the problems pests cause, trust Urbanex to get the job done right. We offer commercial pest control plans customized to meet the exact needs of your business. We'll work with you to determine which pest pressures you're dealing with and what we can do about them. We also offer bed bug control, mosquito control, and termite control services when needed.
You have enough going on running your business without pests thrown into the mix. Let Urbanex make pest problems in your business a thing of the past and keep you operating pest-free with commercial pest control services in Loudon you can count on.
Five Common Misconceptions About Bed Bugs In Loudon
Bed bugs are a pest that everyone has heard of, but many people don't know much about. Here are five common misconceptions about bed bugs:
Bed bugs aren't a problem in single-family homes. While bed bugs are commonly found in hotels and crowded apartments, they are also an issue in residential communities like Loudon.
You can't see bed bugs. Bed bugs are small, about the size of an apple seed, but they are visible to the naked eye.
DIY treatments for bed bugs work. Natural pest control options like diatomaceous earth or cayenne pepper don't work to prevent bed bugs. Science has proven DIY bed bug treatments to be ineffective.
Foam mattresses are bed bug-proof. While bed bugs don't live in foam, they can hide in cracks and crevices.
Bed bugs only live in your bed. Bed bugs can also live in couches, luggage, dressers, drawers, and even inside electrical outlets.
If you have questions about bed bugs or are dealing with an active bed bug infestation, call us for professional bed bug control in Loudon. Our treatments can quickly eliminate bed bugs and get you back to living and sleeping comfortably.
How Spiders Could Be Getting Into Your Loudon Home
Spiders are scary. They are featured front and center in horror movies, Halloween decorations, and across pop culture as something to be scared of. However, this may be a stretch as most species of spiders are harmless.
Harmless or not, you still don't want spiders around. Unfortunately, these pests are great at sneaking into homes. Here are a few ways spiders can slip into your Loudon home:
Through cracks and crevices in the exterior of your home
In groceries or fresh produce
On outdoor decorations that you store inside
If you see spiders in or around your home, the best way to get rid of them is with professional spider control from Urbanex. We'll not only de-web your home but also eliminate your active spider infestation so you can walk around your home without worrying about finding a scary surprise in every corner.
Request Your Free Inspection
Complete the form below to schedule your no obligation inspection.