Pest Control In Jefferson City, TN
Jefferson City is a wonderful place to live and an even better location to start a business. With so many reasons to love our area, it is hard to make life better. Despite this, we do our best. To help you better enjoy your home or business, we offer dedicated pest control services for all community members.
If you would like to talk with one of our professionals directly about our service options, call Urbanex today. For more information about residential and commercial pest control in Jefferson City, keep reading. We have everything you need to know about pest control and some information about some common pests in our area.
Residential Pest Control In Jefferson City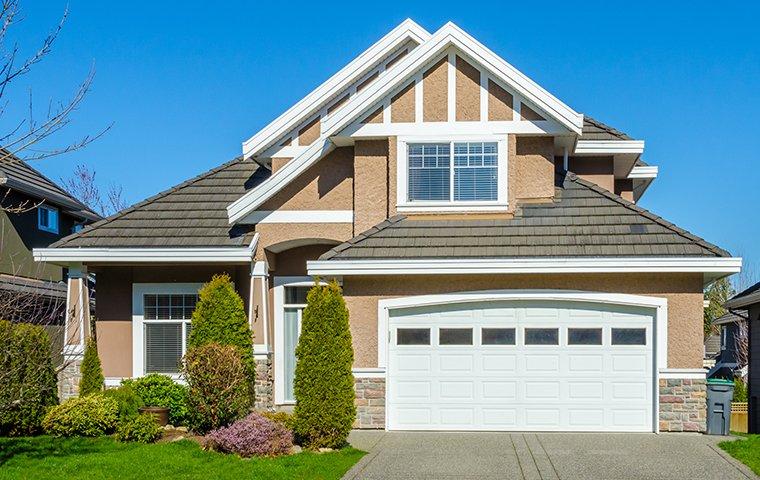 What is something you do to make your home more comfortable? Many people invest in new heating and cooling units, renovate their bathrooms, or find other ways to impact their comfort directly. We think that quality pest control is just as valuable as any of these things.
If you regularly deal with invasive species like ants, spiders, beetles, cockroaches, flies, moths, or mosquitoes indoors and want freedom from these pests, we have what you need. Urbanex is a local and dedicated pest control provider that takes care of its customers. Our team of trained technicians has the tools and training necessary to handle any and all types of pests that might mean you harm.
Take some time today to learn more about our services and find out how we can help you combat common pests using advanced residential pest control services in Jefferson City.
Commercial Pest Control In Jefferson City
A business cannot run properly if there are pests around. Rodents, insects, and other common invaders make interior spaces feel dirty, threaten people with sickness, damage property, and cause further issues. Trying to handle these problems on your own is not easy.
What is easy is calling in a pest control professional. Our team at Urbanex is dedicated to your success in this community. To help you run a better business, let us implement Jefferson City commercial pest control services on your property. We will identify what threats are currently causing your trouble, remove existing infestations, and offer long-term strategies to keep future invasive species at bay. If that is what you are looking for, talk with our team.
Call today to make an appointment for your Jefferson City commercial property and find out what we can do for you.
Five Tips To Prevent Future Cockroach Infestations In Jefferson City
Few things are more troubling than finding out your property has a cockroach infestation. These pests are not just annoying but also dangerous. If you have recently gone through the trouble of removing these pests from your home or business, you might now be wondering how to keep them out in the future.
To help with this, here are five tips to prevent cockroaches:
Keep your home clean and reduce clutter whenever possible.
Repair damage to your home's exterior. This includes doors, windows, weatherstripping, screens, and door sweeps.
Address moisture problems inside and around your home by fixing piping, eliminating moisture build-up, and using a dehumidifier.
Make sure your trash cans have tight-fitting lids.
Store all of your food, including pet food, inside air-tight containers.
Although helpful, using DIY to combat cockroaches will not always guarantee success. If you are dealing with these pests on your property right now or are looking for a solid option to keep them away year-round, we have options for you at Urbanex. Call our team and ask about our cockroach control services in Jefferson City. We will answer your questions and put you on a path to total pest freedom.
How To Get Fleas Out Of Your Jefferson City House
Fleas are dangerous insects that ride on the backs of animals. Often infestations start when pets or wildlife carry these pests indoors. Once inside, fleas will hop off, find places to lay their eggs, and become an absolute pain to deal with.
If you are considering ways to handle an active infestation inside your home, do not use store-bought pesticides. We have heard too many horror stories of residents getting sick or wasting money attempting to handle these pests on their own. To make sure you get these pests out the first time, get our team at Urbanex involved. We understand fleas and have the tools and training needed to remove these pests from your home.
If you have pets that are suffering from flea bites, talk to your veterinarian about flea control options for them. This is important to make sure these pests are fully removed from your home. Contact us today if you have questions about our services or if you would like to schedule your Jefferson City house for a visit.
Request Your Free Inspection
Complete the form below to schedule your no obligation inspection.