Pest Control In Georgia
Georgia is a diverse state that is filled with big cities, small towns, and lots to love. Its capital, Atlanta, is a thriving community for both the music and film industry. Foodies and culture vultures from all over the country come to Savannah and Athens as well to get a taste of the south. No matter where you turn in Georgia, there is always a friendly face and something exciting to do. But living in Georgia also means four seasons of pest invasions.
At Urbanex, it's our mission to deliver personalized pest control in Georgia to every homeowner and business that needs it. With more than 25 years of combined industry experience, our team is exceptionally qualified to address your pest concerns. We always take the time to understand the situation, and when making any product applications, we only use items that are safe for families and pets. Our services also come with a money-back guarantee as well as a re-service promise. To learn more about our work and receive your free quote, please call us today!
Acworth, GA
Alpharetta, GA
Atlanta, GA
Kennesaw, GA
Lost Mountain, GA
Marietta, GA
Powder Springs, GA
Roswell, GA
Sandy Springs, GA
Smyrna, GA
South Fulton, GA
Vinings, GA
Woodstock, GA
Residential Pest Control In Georgia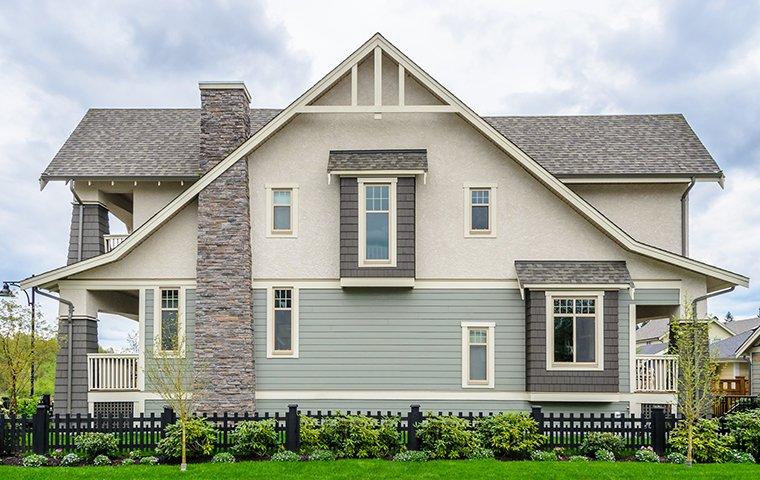 Living in Georgia means potentially being exposed to four seasons of pest problems, from mosquitoes and rodents to cockroaches and ants. At Urbanex, we are dedicated to making sure that your home is always protected from pests. Our company's work is informed by more than 25 years of combined experience and a commitment to safety.
Our general pest control program starts with a detailed home inspection so that we can locate active pest problems. Your initial service will include de-webbing, granular application, a foundation power spray, and more. In order to fully address your pest concerns, we perform a back-to-back service, which takes place a month after your initial visit. This visit will break up the egg cycle to fully eliminate pests. From there, we move to a bi-monthly schedule with free re-services when needed. For more information on our residential pest control, call us today.
Commercial Pest Control In Georgia
At Urbanex, we are dedicated to keeping your Georgia business pest-free throughout the year. With more than 25 years of combined experience, we are uniquely qualified to treat a broad range of pest problems from termites to bed bugs and everything in between. Our technicians will always take the time to understand your pest concerns and we use the findings from our inspections to create tailored solutions.
Because we work to understand your needs, that means that your treatment protocol can involve any type of pests that are of concern to you. Sometimes that involves mosquito and cockroach control, while other times it means treating general invaders. We are also ready to work with businesses such as daycare facilities, restaurants, retail stores, and more. To learn more about our commercial pest control process and how it can benefit your business, please call us today.
How Cockroaches Find Their Way Into Your Georgia Home
Cockroaches are sneaky pests that can find their way into your Georgia home in a multitude of ways.
Some of those include:
Slipping through crevices in your foundation
Maneuvering via your local sewer system
Infesting food packaging or boxes that have been sitting on your porch
Spreading from a neighbor's home, especially if you live in multi-unit housing
Because there are so many ways for cockroaches to get into your home, that can also make them very difficult to prevent.
At Urbanex, we help homeowners find complete relief from cockroaches. Our signature service begins with a comprehensive home inspection so that we can determine how cockroaches are getting inside and what's attracting them. From there, we use a HEPA vacuum to get rid of any living roaches. Some of the other treatments that we include are insect growth regulators, bait stations, glue boards, and more to get rid of the rest. Our team then follows up for six months to ensure complete elimination. For more information on cockroach control in Georgia, call us today.
Tips To Prevent Fleas From Coming Back In Georgia
Fleas are the type of pest that can invade your Georgia property and cause some serious health issues. Here are some important tips to keep these pests from returning to your yard:
Keep wildlife away. Animals such as skunks, raccoons, and squirrels are all typical hosts for fleas. In order to make your yard unappealing to them, keep trash bins shut tight, clear away water sources, and use decoy animals.
Talk to a vet. If you have cats or dogs who spend time outdoors, consider speaking to a vet about year-round flea control, as pets are one of the most common hosts for fleas. You'll also want to inspect pets after they've spent time outdoors.
Make your yard unappealing. To further deter fleas, take away their ideal hiding spots, which include leaf piles and other yard debris, like twigs and hedge clippings.
Work with a professional. The most reliable way to get rid of fleas and keep them from returning is with assistance from a trusted pest professional.
For more information on flea control, call the team at Urbanex today.
Request Your Free Inspection
Complete the form below to schedule your no obligation inspection.