Boat Dock Pest Control Services In Alabama, Georgia, Tennessee, Florida, Kentucky Massachusetts, Indiana & Texas
Areas along the water tend to be rife with pests. In the warm, humid conditions that these areas provide, pests typically thrive. If you are in charge of a yacht club, marina, or another docking service overrun by our area's toughest pests, you need the pest control services of Urbanex. Our professionals are specially trained in treating these sensitive locations.
Our Boat Dock Service Offerings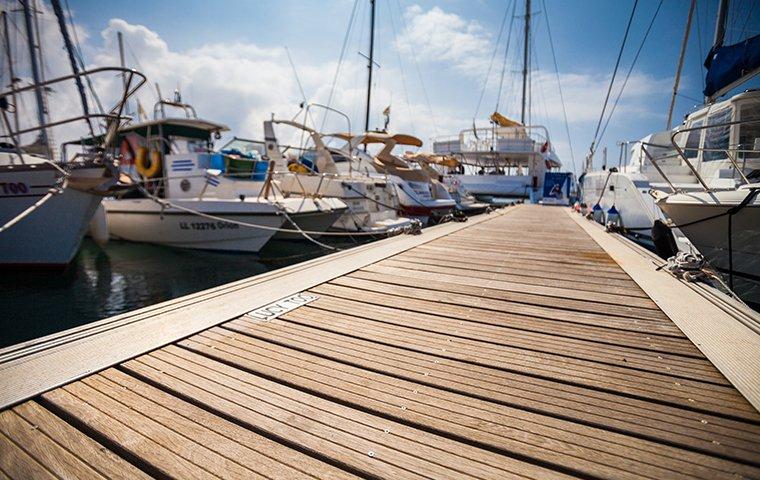 Our boat dock service is a seasonal service that we provide monthly from April through September. Each service takes about six hours to complete, and the price is based on the number of boat slips.
During the treatment, we'll first provide a thorough de-webbing. We take care to do a meticulous job getting every web.
We then use a backpack fogging machine to treat above the docks for mosquitoes, wasps, and more.
Our products are all organic, and they work by warding off the pests as opposed to eliminating them. By performing monthly treatments, your dock areas will stay free of bothersome and dangerous pests.
Keep Your Slip Renters Happy With Help From Urbanex
Protecting boaters from harmful pests while they're on your dock will help keep your business successfully running. Urbanex provides services to get rid of mosquitoes, stinging insects, and more in order to keep your boat dock in good condition. For more information, contact us today.
Request Your Free Inspection
Complete the form below to schedule your no obligation inspection.