Ant Control That Works In Alabama, Georgia, Tennessee, Florida, Massachusetts, Kentucky, Indiana & Texas
At Urbanex, we understand that finding ants in and around your home or business can be more than just a little frustrating. The Middle Tennessee area is riddled with a variety of ant species. Thankfully, Urbanex provides residents of the greater Nashville area with top of the line ant control. Urbanex is the only company in the region that includes the treatment of poisonous bugs, such as fire ants, in our regular service. If you have ant problems, let us help you take back your yard. Allow us to protect both you and your family from a painful run-in with these pesky invaders.
Our Ant Control Offerings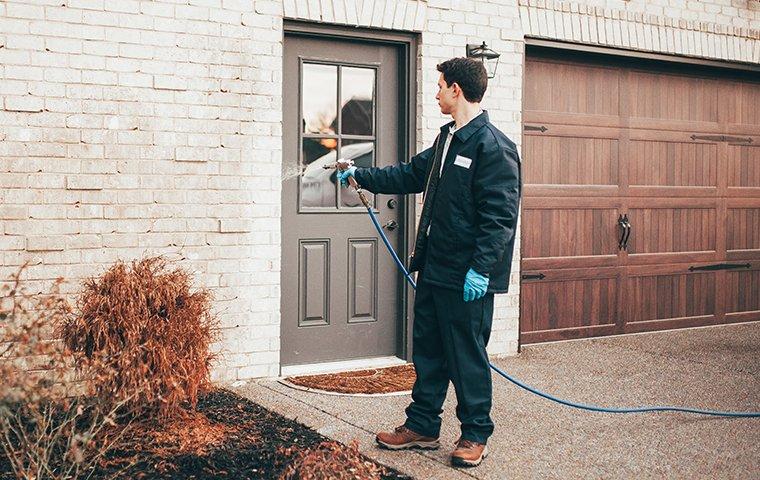 Fire ants are the most common and most recognizable species of ant in this area. They create large, unsightly mounds of dirt in your yard. Fire ants are also known for the fact that they bite and sting, resulting in very painful and itchy bites. Many people are allergic to fire ant venom, and may need to be hospitalized depending on the severity of the attack.
Urbanex will use a perimeter treatment to rid your yard and garden of these ants and their counterparts. Our certified technicians will use a power sprayer to apply this treatment in order to achieve the best level of saturation.
We only use pesticides that are non-systemic, meaning they can be applied directly onto the roots of trees and plants without impacting their growth.
Urbanex works tirelessly for its reputation as Middle Tennessee's ant pest control service leader. Let our skilled, experienced, and professionally certified technicians solve your ant problems.
Request Your Free Inspection
Complete the form below to schedule your no obligation inspection.