Our Termite Control Process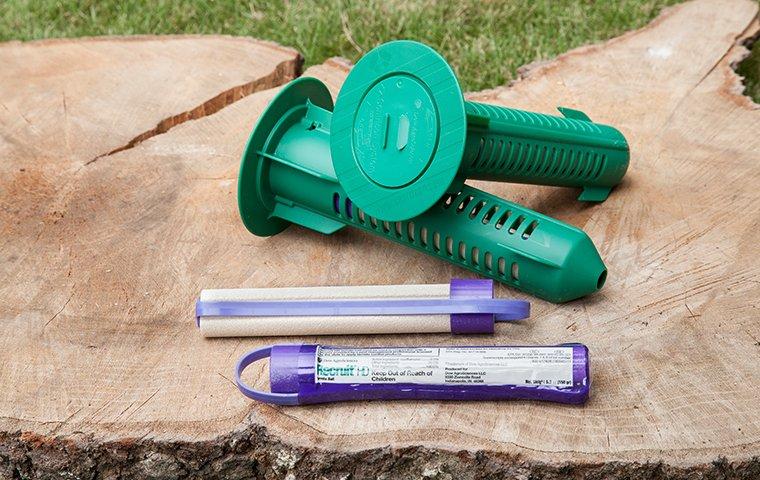 The best way to determine if termites are in or around your home is to have a professional come inspect the property. Urbanex offers FREE inspections and our termite specialists can give you peace of mind.
Inspection
We offer two types of termite inspections at Urbanex. First, we perform a preliminary inspection to see if termites are present in your home. Although our treatments are designed for both active and preventative termite control, knowing if you have an active infestation is important so we can provide you with the service necessary to make sure we fully eliminate your infestation.
After our preliminary inspection, we'll recommend a treatment plan. Once you've decided on your course of action, we'll perform a full inspection. We'll look in all the hard to reach places during this inspection, such as crawl spaces and attics, to find signs of termite activity and damage. We'll also look for conducive conditions that may lead to a termite infestation in the future.
Treatment
After our full inspection, we'll place bait stations every ten feet around your home's exterior. We are certified to install and maintain The Sentricon® System with Always Active™, the #1 termite baiting system in the U.S. These above-ground bait stations work as a treatment for active termite infestations as well as a prevention method to keep termites out of your home in the future.
Sentricon System™ & Always Active™ Technology
The Sentricon System™ has been around for 25 years and continues as the top choice for termite control in the United States. This system is focused on total termite colony elimination and not only takes out your current termites but also prevents them from coming back! The treatment is environmentally safe and now with Always Active™ Technology your home can be protected 24/7.
Follow-Up Service
Sixty days after your initial service, we'll return to check on the status of any active termite infestations. We also perform yearly follow-up visits to check the bait stations and refill them if necessary.
Request Your Free Inspection
Complete the form below to schedule your no obligation inspection.