Effective Rodent Solutions For Alabama, Georgia, Tennessee, Massachusetts, Florida, Kentucky, Indiana & Texas
Rodents are common home invaders that cause a lot of problems when they get inside. Not only are they seriously destructive, but they also spread diseases. If you believe that rodents have gotten into your house, either because you've seen one, heard them in your ceiling, found droppings on your countertops, or for some other reason, it's time to contact Urbanex.
Our Rodent Control Process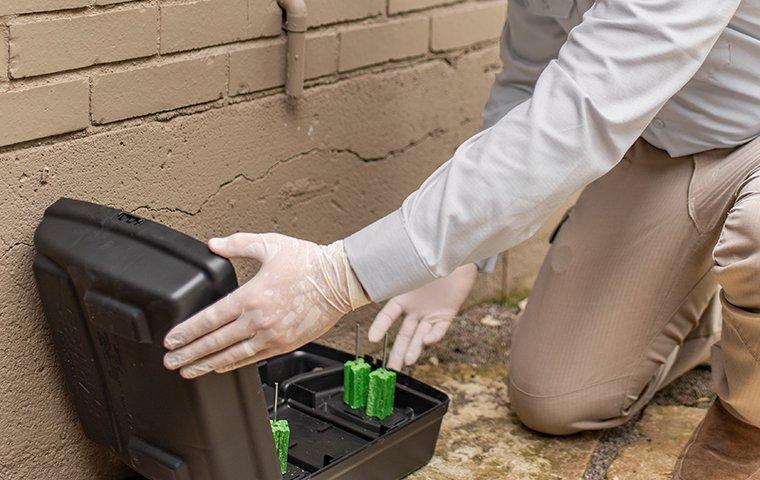 Free Inspections
The signs of a rodent infestation are often fairly obvious, but they can also be tucked away in hard to reach areas of your home. That's why Urbanex provides free rodent inspections before performing any rodent control services for your Nashville home. We'll look for signs of activity, the rodents themselves, nesting areas, entry points, and conducive conditions.
Treatment
For the most effective results, Urbanex uses a combination of baiting and trapping when performing rodent control. Baiting and trapping at the start allow us to clean out your home of all rodent activity quickly. We then switch to baiting only for long term control.
Follow-Up Service
Our rodent control services are available as a stand-alone service or as an add-on to our general pest control. If done as a stand-alone service, we'll perform the initial baiting and trapping, perform a follow-up 30 days later, then check the bait stations bi-monthly. We'll also return in-between service visits to dispose of rodents and reset traps as necessary at no additional cost.
Protecting Your Family From Dangerous Pests
At Urbanex, we are committed to providing effective rodent control solutions to protect your family. If you suspect that rodents have gotten into your home, don't delay; contact Urbanex today. We'll do a free inspection and provide you with the service you need to maintain a rodent-free house.
Request Your Free Inspection
Complete the form below to schedule your no obligation inspection.