Quality ​​Pest Control In Friendsville, TN
Friendsville may be a small town, but it is full of history and friendly residents. Its scenic beauty only adds to the appeal, and you don't want to miss the Friendsville Fall Festival every October.
Here, you will find Fort Loudoun, built by the British in 1756 during the French and Indian War, a critical military outpost and a great site to visit if you are a history buff.
And if you enjoy spending time among natural beauty, you won't need to go far to see the Great Smoky Mountains and the Little River; the Townsend Wye Greenway, one of its many parks, is a popular spot for hiking and biking.
Unfortunately, Friendsville is also a magnet for many pests, which can quickly invade homes and businesses. Urbanex is proud to offer pest control in Friendsville if you need to eliminate an infestation.
Residential Pest Control In Friendsville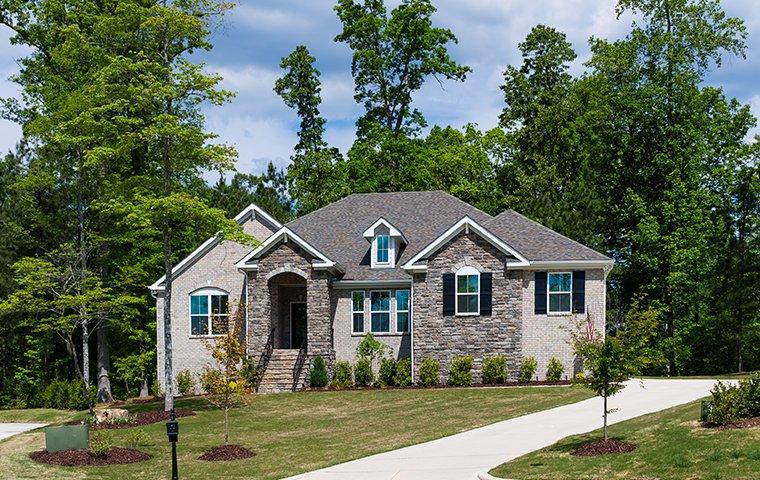 Pests have no place in homes because they can spread diseases, cause property damage, and be aggressive. Fortunately, many residential pest control strategies can safely keep them away from your property.
At Urbanex, we specialize in the most up-to-date products and techniques for the best results that are still environmentally friendly. Our process begins with an inspection and initial service followed by regularly scheduled visits and complimentary re-treatments when needed between visits.
Call us today to learn about our residential pest control services in Friendsville.
Commercial Pest Control In Friendsville
Pests are a problem in many businesses, even in the short term, as you don't need infestations to be extensive to cause irreparable damage. With commercial properties, one of the best solutions is to combine commercial pest control treatments with prevention practices.
Because every infestation is different, our service begins with an inspection that allows us to customize our treatments to your business and situation. Whether you're dealing with bed bugs, termites, mosquitoes, or other invaders, we have practical and effective strategies that start working quickly.
We service various industries, including daycares, office buildings, restaurants, retail stores, veterinarian hospitals, yacht clubs, and more. We have over 25 years of pest control experience, use products safe for people, pets, and the environment, are veteran-owned, and are committed to your complete satisfaction.
Contact us today to get started on our commercial pest control services in Friendsville.
Why Friendsville Homeowners Shouldn't Try To Fight Rodents Alone
It would be best to avoid fighting rodents alone because it can be dangerous and ineffective. Here are some reasons why you should stay away from these scavengers:
They pose health risks: Rodents carry many diseases and will contaminate your food and surfaces with their urine, feces, and saliva. Attempting to remove them without the proper protection and equipment can put you at risk of contracting hantavirus, leptospira, salmonella, and more.
DIY tactics can be ineffective: Rodents are surprisingly intelligent and adaptable. They can learn to avoid traps or find new ways into your home. At Urbanex, our experts have the knowledge and tools to eliminate rodent infestations and prevent future ones.
They can cause damage: Rodents can cause significant damage to your wiring (which can pose fire hazards), insulation, and even the structure of your home. Don't wait until they cause further issues, leading to more expensive repairs and treatments.
Many rodent control methods or products can be unsafe and ineffective if improperly used. Don't risk your safety and that of your household; contact Urbanex today to get started with rodent control services in Friendsville that works!
How To Prevent Fleas And Ticks Around Your Friendsville Property
Preventing fleas and ticks around your property requires a combination of preventative measures. Here are some you might want to try:
Keep grass and foliage trimmed: Fleas and ticks thrive in tall and dense grass. Keeping your lawn well-maintained is essential to spotting any potential tick or flea infestations easier.
Consider creating a barrier: Wood chips, gravel, and more between your property and wooden areas can help reduce the number of biting insects present.
Use flea and tick preventatives: Treating your pets can make a big difference. Ask your veterinarian about the many products available, including topical treatments, collars, and oral medications.
Treat your yard: Treat your property with flea and tick control products. Our experts can recommend safe and effective products.
Keep your home clean: Vacuum your carpets and furniture regularly. Wash your pet's bedding and toys frequently, as well. It will help remove fleas and ticks that may have found their way inside.
These preventative measures can help reduce the likelihood of a flea or tick infestation around your property, but they are not always enough. If you are dealing with a biting insect infestation, call Urbanex today to eliminate it safely.
Urbanex has years of experience safely eliminating pest infestations in Friendsville, Tennessee. Call us today to get a quote and schedule an initial inspection.
Request Your Free Inspection
Complete the form below to schedule your no obligation inspection.